This post brought to you by Dr. Tara Andresen – ND. All opinions are 100% mine.
More people are learning that natural health care treatments are a viable alternative to traditional medicine. If you are seeking a natural, non-invasive remedy to a chronic health problem (such as skin problems, irregular menstrual cycles, weight management issues, anxiety or depression), natural health care treatments (like naturopathic medicine) are worth investigating.
The Benefits of Natural Health Care Treatments 
Dr. Tara Andresen, N.D. explains naturopathic medicine to be a combination of "modern scientific knowledge and standard medical diagnostics with a broad range of natural therapies to address the root cause of acute and chronic illness." [Source: drtaraandresennd.com] She goes on to say that "by supporting the body's own ability to heal, naturopathic medicine uses an integrated approach to disease diagnosis, treatment, and prevention".
A naturopathic clinic utilizes a range of various natural techniques that help a person to heal, without the use of man-made chemicals or pharmaceuticals. Natural health care treatments provided by a Naturopathic Doctor include Homeopathic Medicine (which is based on the theory that "like cures like"), Botanical Medicine (deriving medicinal extracts from plants), Acupuncture & Traditional Chinese Medicine, Clinical Nutrition, and even Lifestyle Counseling.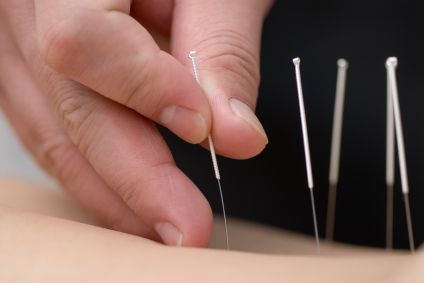 How Do Natural Health Care Treatments Work?
Homeopathic Medicine stimulates the body's own ability to heal and cure itself. "Historically, people have used homeopathy to maintain health and treat a wide range of long-term illnesses, such as allergies, atopic dermatitis, rheumatoid arthritis, and irritable bowel syndrome. They have also used it to treat minor injuries, such as cuts and scrapes and muscle strains or sprains." [Source: WedMD]
Botanical Medicine (otherwise called Herbal Medicine) refers to "using a plant's seeds, berries, roots, leaves, bark, or flowers for medicinal purposes". [Source: University of Maryland Medical Center] Popular botanical remedies include Echinacea (used to off-set the common cold), St. John's Wort (to elevate moods and combat depression), Dandelion (to aid in digestive process), Gingkbo Biloba (to improve memory retention), and Valerian (used for a restful sleep). 
"Acupuncture is a collection of procedures involving penetration of the skin with needles to stimulate certain points on the body. According to traditional Chinese medicine, stimulating specific acupuncture points corrects imbalances in the flow of qi through channels known as meridians." [Source: Wikipedia] While this might sound painful, it's actually not. The manner in which the (very tiny) needles are placed on various parts of your body is incredibly gentle and non-invasive. Most often, it feels like someone's finger nail touching the surface of your skin. Acupuncture can be used to treat a wide range of health concerns, including hormonal imbalances, weight loss, back alignment problems, fatigue, and digestive issues.
As you can see, there are a plethora of effective natural health care treatments available to you.
Disclaimer: This post is for informational purposes only. Consult with an expert before starting any health care program.