The Monterey Peninsula (California) is internationally-renowned for its majestic coastal beauty, and abundance of world-class golf courses, and rich cultural and artistic heritage that dates back to the 1800's. 
But that's not all… the former Mayor of Carmel By-The-Sea is none other than the famed Hollywood actor, producer, and director, Clint Eastwood.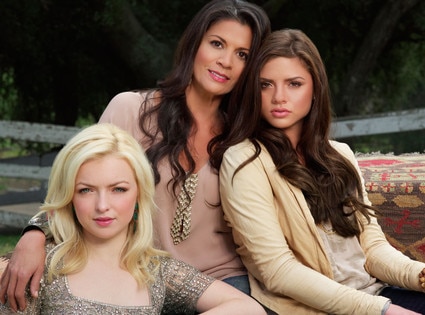 (Image courtesy E! Online)
A couple years ago, while visiting South Africa (for her husband's film production of Invictus), Dina discovered an all-male a cappella group called "Overtone". She was so impressed with their vocal abilities, she decided to fly them back to California, and manage their musical careers full-time. 
In addition to filming the Eastwood's daily activities and family outings, from sailing to dinners at their Mission Ranch Restaurant (one of my favorite Carmel restaurants), the show will also feature lively interactions with the band.
Stay tuned… The new season premieres on May 20, 2012 on the E! Channel.