A favorite past time for fashionistas is shopping. Now you can turn your hobby into a money-making opportunity that is both fun and rewarding. The ShopYourWay Personal Shopper Program enables you to create virtual catalogs of products you love, have on your personal "wish list", or would like to share with your friends and family (since they already rely on you for style advice).
Deemed as "the future of shopping", the ShopYourWay Personal Shopper program enables you to find a wide range of products (from apparel to jewelry to beauty products) at Sears, Kmart, LandsEnd, and other affordable department stores. The program is free to join, and entitles you to earn commissions on products sold to your "clients" (friends and family you invite to use the system and follow your personal selections). The user-friendly website makes it easy to sign-up and get started.
Start by visiting: http://www.shopyourway.com/ and Request an Invite to ShopYourWay. From there you will create your personal profile (you can either enter your name, email address, create a password, and enter your birthdate or log-in through your Facebook or Twitter account). You can add a profile photo and your personal bio as well.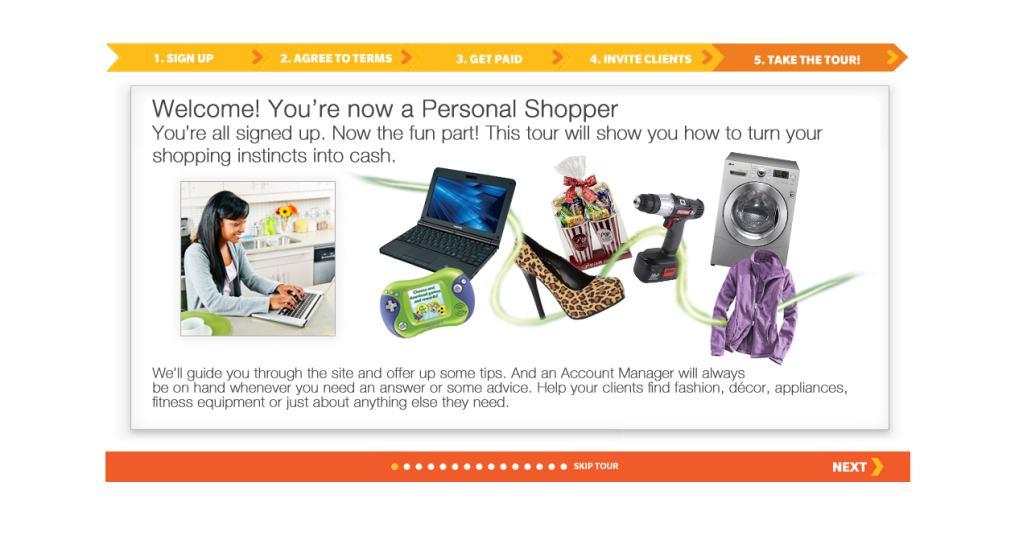 Then start browsing through the large database of products, and selecting items for your personal "catalogs". You can find nearly everything your heart desires, from trendy fashion to home goods to computers and electronics. Even the popular Kardashian Kollection featuring the hottest apparel designed by reality television stars (Kim, Kourtney, and Khloe Kardashian) can be found on the site. 
If you've ever had the dream of becoming a personal stylist, but never knew how to start or how to monetize that business, now is the opportunity you've been waiting for. This system makes it truly easy to share your favorite finds with your friends and family (easily through email or Facebook). Just sign-up and get started! 

This post brought to you by ShopYourWay Program. All opinions are 100% mine.